Our vacation is over. I am sad that it is over, it went quickly as it usually does. And I am going to spend the entire day missing my little girl. No cuddling on the couch and playing an the floor. No random hugs and kisses. Instead I will be sitting at work trying to figure out the mess my desk will be in.
We had a wonderful vacation. Granit vacations are much much different when you have a one year old. We didn't do much of anything. In fact many days we didn't even leave the house. But we were exhausted. Belle wore us out.
I tried getting pictures of Belle for our Christmas card. Two days worth of pictures and I got about 3 I can use. The rest are of her crying. And, they aren't even what I wanted. But it works.
Belle made Christmas gifts for her teachers at school. I picked up ornaments for her to finger paint. She did pretty well. I bought green and red paint. We did the green paint one day and the next the red. Then I painted their names on them with the year. My painting not so well last night but it works.
Belle loves painting and did pretty good with it. I was putting the last ornament on the table when I tured around and she had her thumb in her mouth. Ugh. Then she picked her soothie back up and put that back in her mouth. Thank God it was non toxic paint.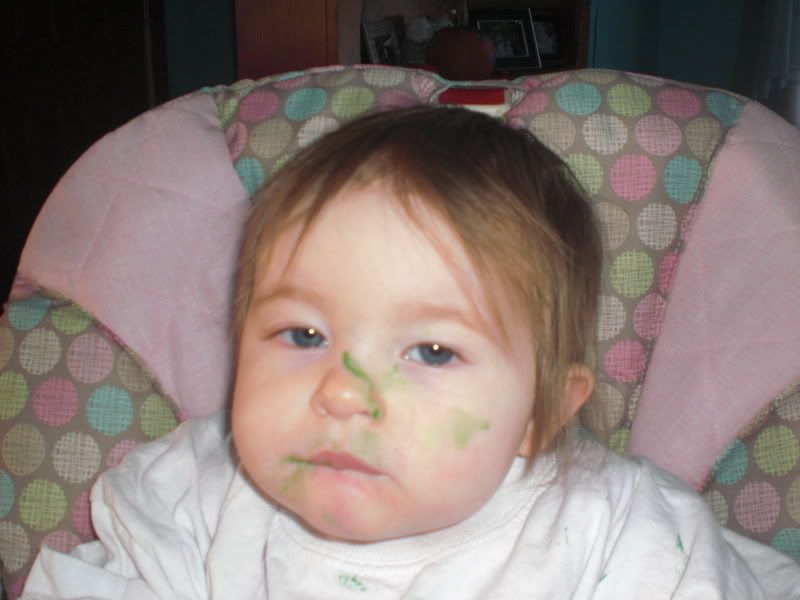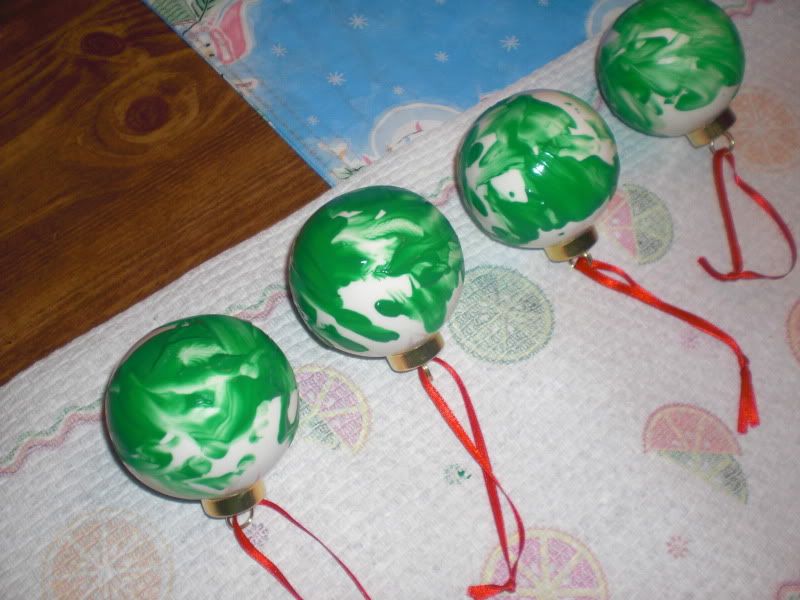 The the next day I was already with paper towels in case she tried it again. She never stuck her hands in her mouth, but she did rub her face. Red paint all over. Every time I tried to clean it up she did it again. I cleaned her hands first and when I was moving on to her face she would rub it again and get paint on her hands again. It felt like and endless cycle. She made more of a mess with the red paint then the green paint.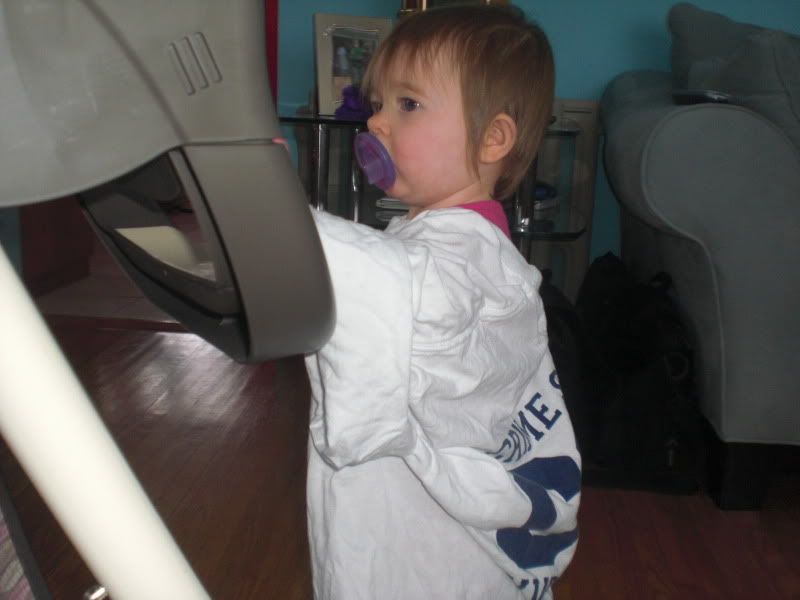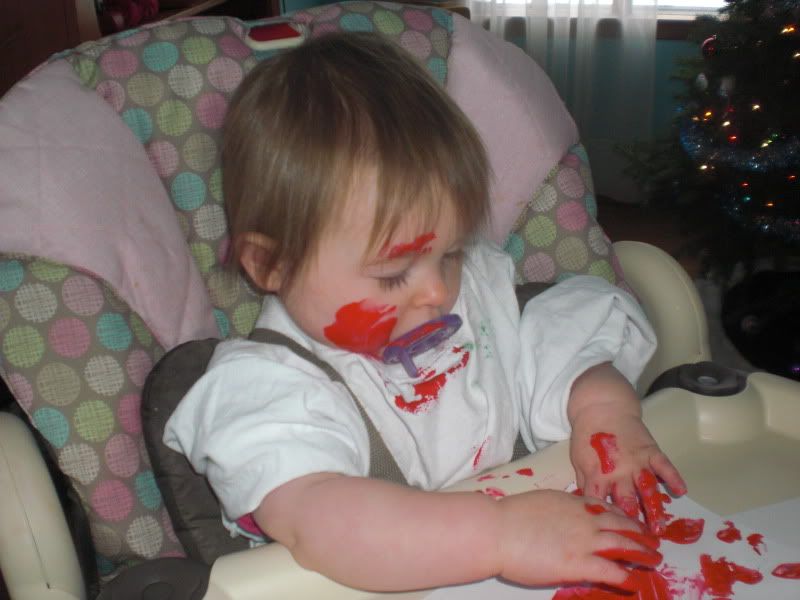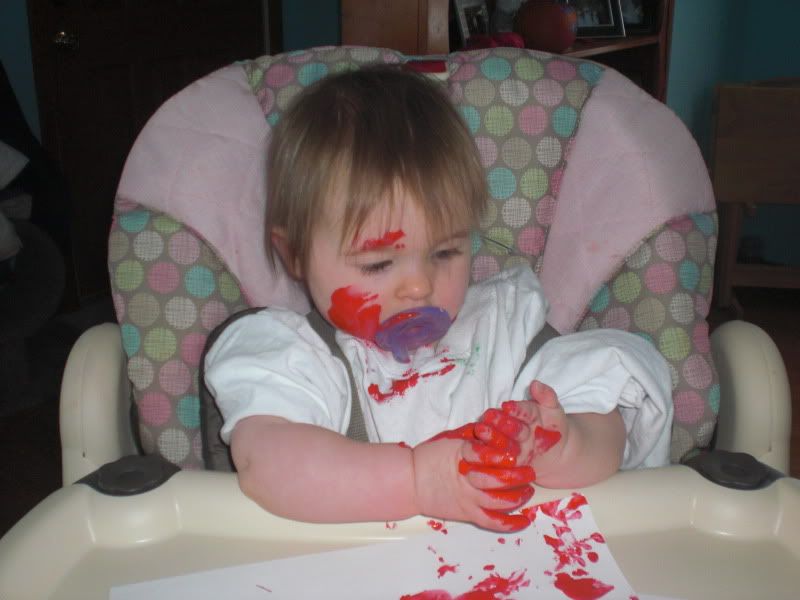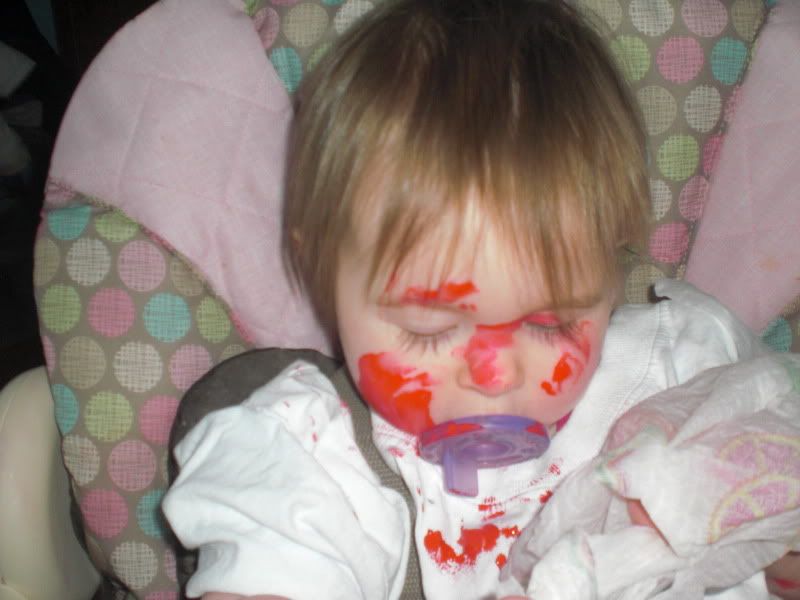 The ornaments came out nicely though. I hope that they will like them.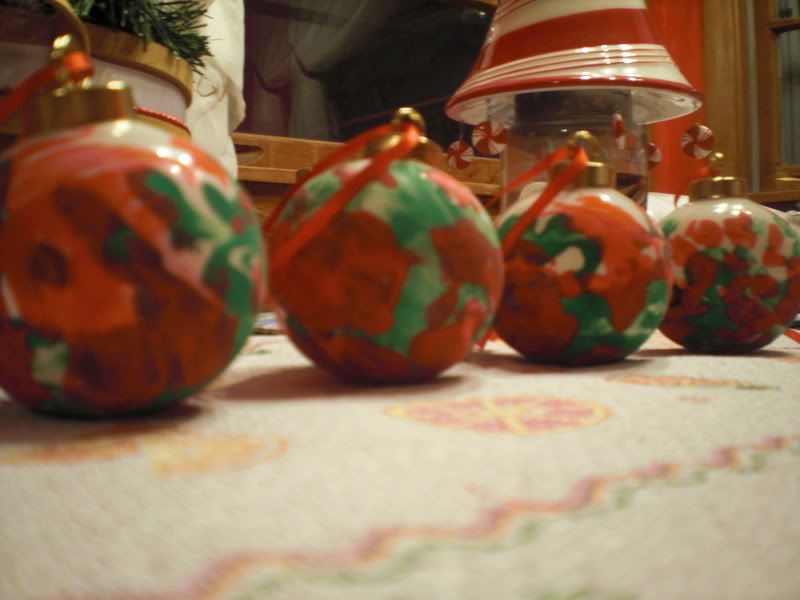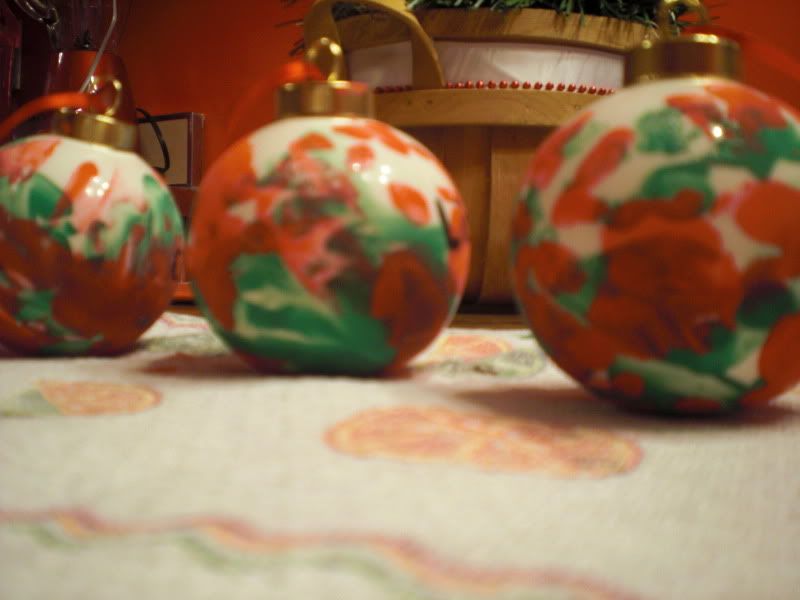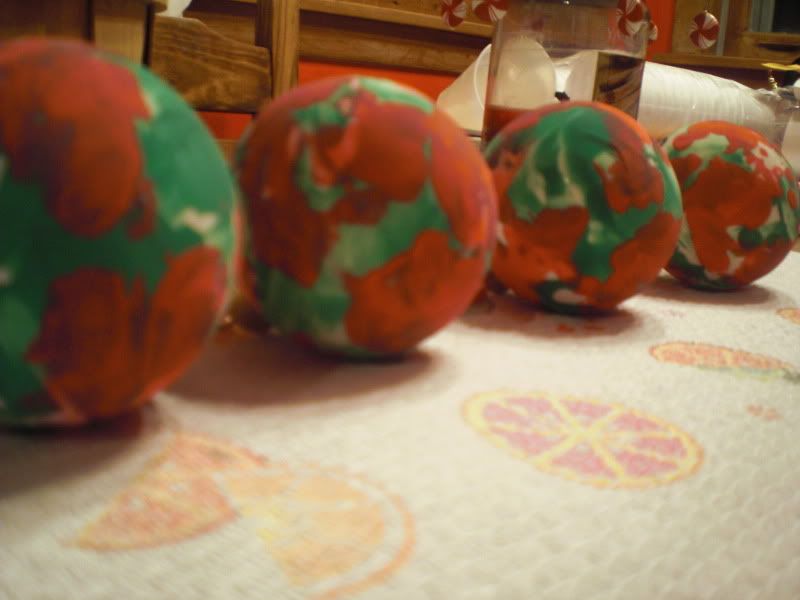 To finish our vacation we had our photo shoot on Sunday. We asked the photographers that did our wedding to do the shoot. It was amazing. We went to my parents house to have pictures of the whole family done. He took so so many of Belle. And got some great pictures of my dad with Belle and my nephew. Then after the family pictures we came back to our house to do some Christmas pictures of Belle. She was such a little ham and kept posing for him. We got some great family pictures of us and we were able to get our cat in some of them. I can not wait to see them. The Hubs said I can't start stalking their page for two days. I may start tonight.
Back to the grind today and I promise to get back into blogging and visiting this week.