It is Friday. I am happy that it is Friday. I have nothing going on this weekend and yes I did have a day off yesterday, but I am emotionally drained. I found out yesterday morning that my Uncle passed away. My Uncle moved to another state a few years ago. The Hubs had actually only met him twice. And the last time I saw and talked to my Uncle was Christmas 3 years ago. It hate that it had been that long and now I will not see him again, or talk to him. He will never meet Isabelle. I didn't even know that his lung condition was getting worse. I know that last summer he came back here from some treatments and then left and went some where else, but I didn't know that it had gotten worse. I am truley going to miss my Uncle.
Right now I am just waiting to hear anything. But it is Friday, and the weekend is here. No one wants to start the weekend on a sad note. So here it is. 5 Question Friday.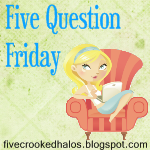 1. What is the most physically painful thing that has ever happened to you?
This is going to sound so cliche but giving birth was the most painful thing I have even gone through. I had back labor like you wouldn't believe. I tapped out at 2 cm and got the epidural. I had an amazing nurse that suggested that I get it. Best idea ever! I quickly moved along once I had the epi.
2. How much sleep do you get at night?
I try to go to bed any time between 10 and 11 during the week. I am up at ten to six on weekday mornings. On a good night I am going to say I average about six and a hlaf hours. But I could really use more.
3. How long did you believe in Santa Claus? How did you find out that he does not exist?
Wait what? Santa's not real? Ok honestly, I don't know how old I was. But I remember one year listening to my parents bring down all the presents and place them under the tree. But, I still Belive!
4. What was the last movie you saw in a theater?
Valentine's Day, for Valentine's Day. Yeah we don't get out much. But I think The Hubs is going to take me to see Harry Potter, cause it's part one of the last movie.
5. What do you wear to bed?
Yoga pants, or fleece pj pants and a tank top. I like to be comfy.
Wanna play along? Link up with
Mama M
.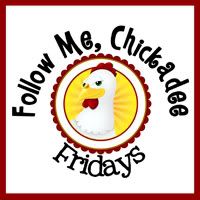 And since I didn't get the link up until 9 last night. New post at Raising A Disney Princess:
Duffy the Bear!
And, can I get some votes. I am all the way down to page 4. Thanks everyone just click
here
. Thats all you have to do.