We had a children's Christmas party on Saturday. They had a bounce house, crafts, music, lunch and at the end the big guy himself made an appearence and handed out gifts to each child.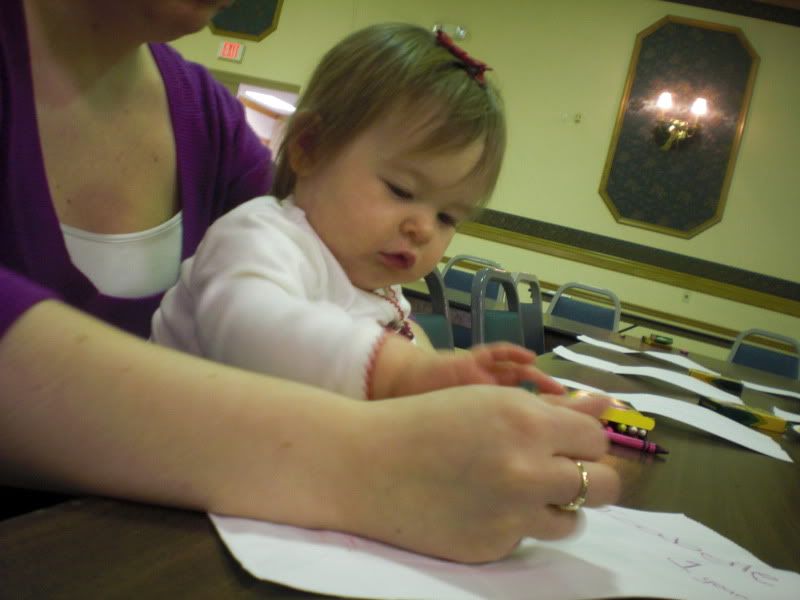 Belle had a blast with her cousin and toddling around saying Hi to everyone. She made her first ornament that is currently on our tree. She danced with the weird saxaphone guy. No really he was kinda weird.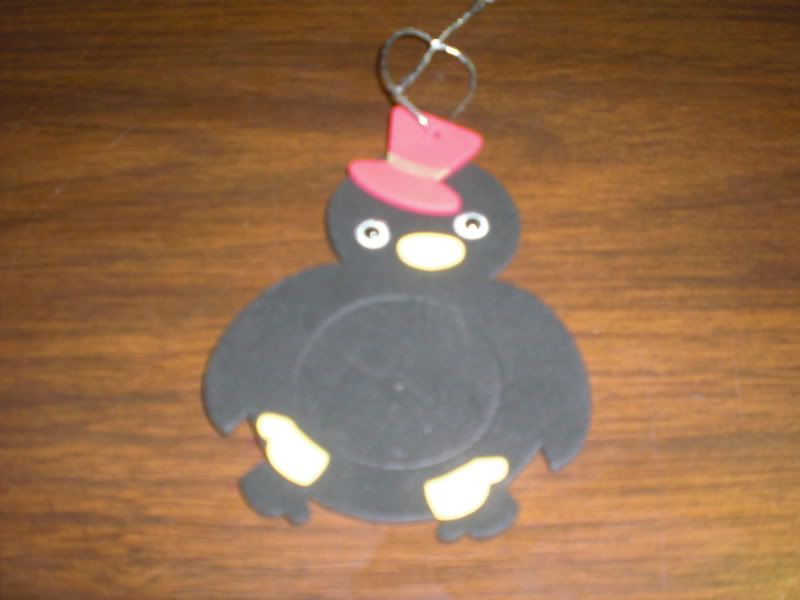 Belle's frist hand made ornament.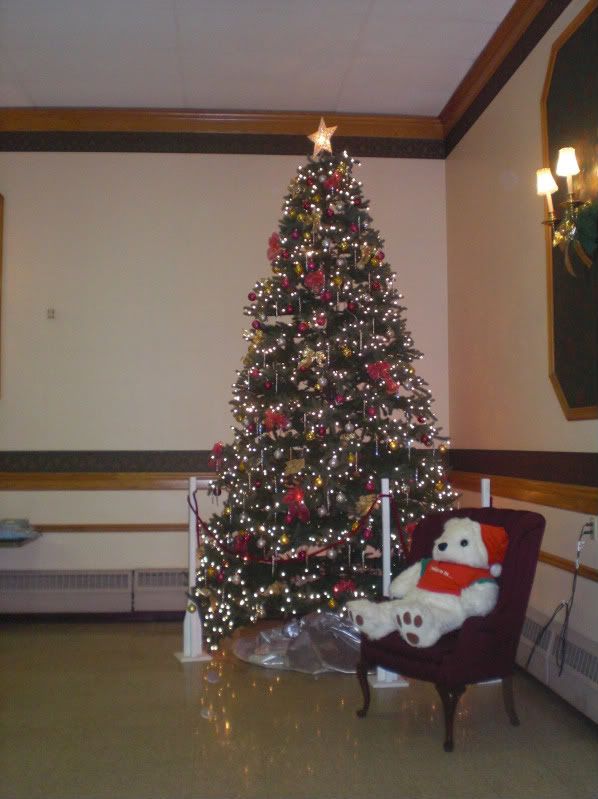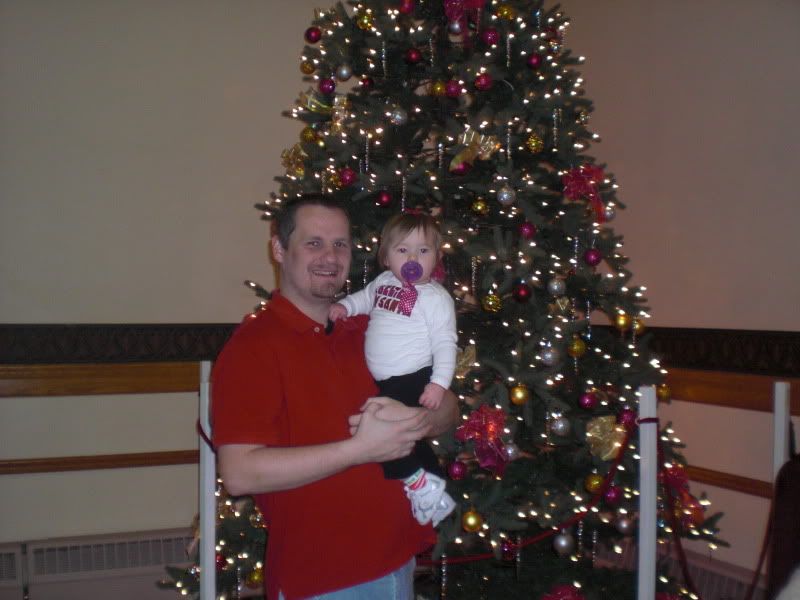 Daddy and Belle by the tree.
Near the end of the party Santa came in and walked around saying hi to all the kids. Belle was the last one he walked by before getting in his chair. She sat in daddy's arms and was fine until Santa went to shake her hand. Then she turned away and burried herself into daddy.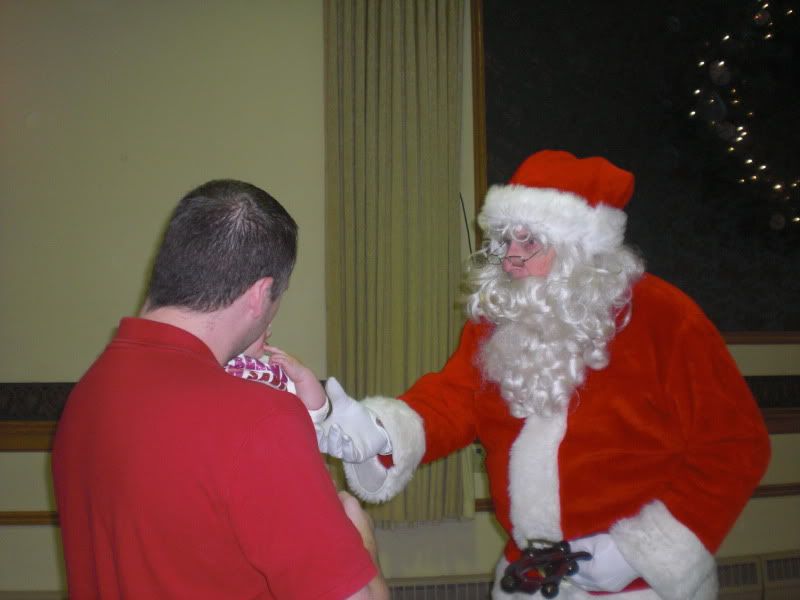 We stood in line to see Santa. We made sure to be at the end of the line because we already knew how she was going to react to this. Belle does not like waiting in line. She is far from a paitient girl. Her cousin went before her and we had her watch and hopefully see that he is not that scary.
Finally it was her turn and she wanted nothing to do with him. We were able to get her on his lap and snap a couple pictures. Now I may be the meanest mom in the world but I was laughing the entire time. Only because as you can see in the pictures she was crying. Only she didn't make one sound the entire time she was on his lap. Just the cry face. As soon as I picked her up she was done. Ane even happier that she still got a gift.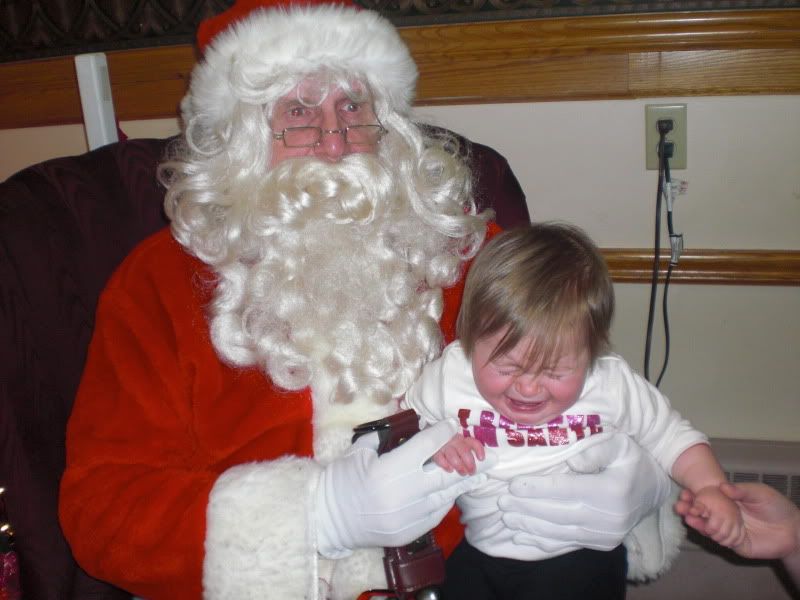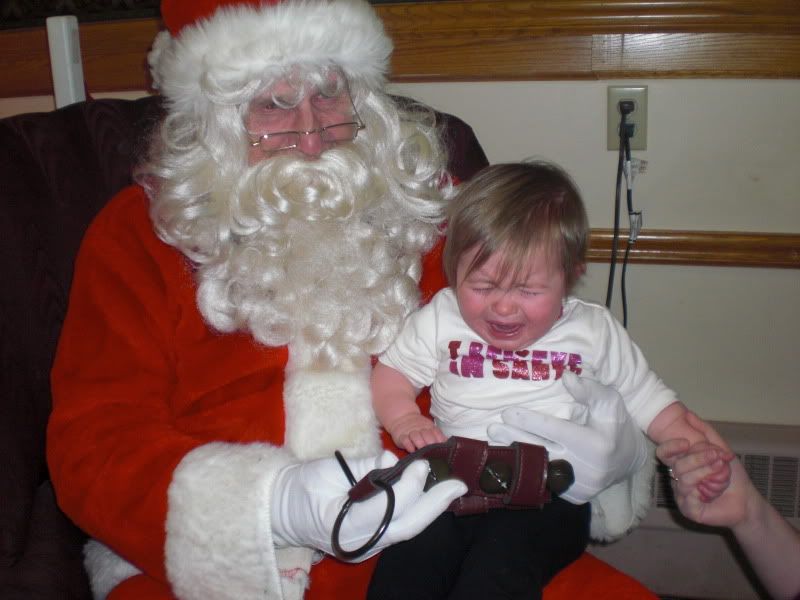 Yes, her shirt says "I Beleive in Santa" I don't think she really does.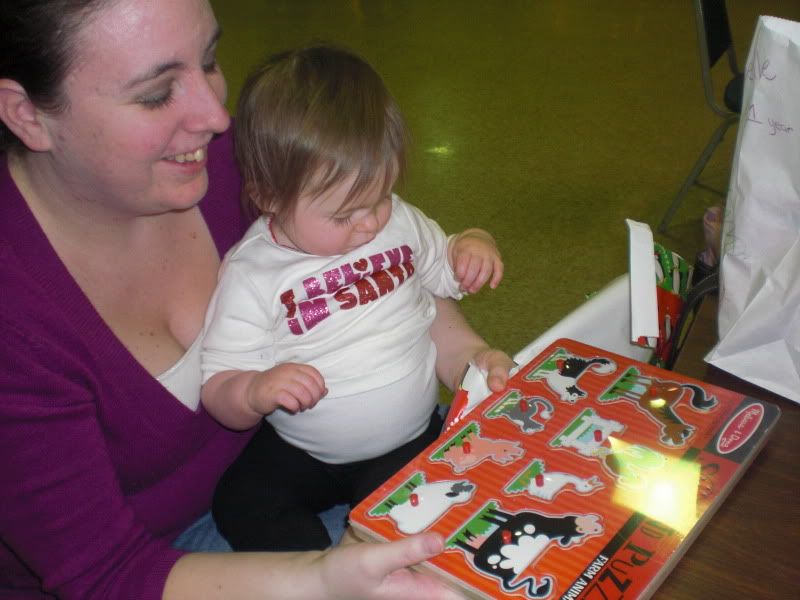 Maybe next year she will be better with Santa. Or I am going to have the child that is afraid of Santa.
And her ornament on our tree.