One of this weeks writing prompts for Writers Workshop was to list 10 things that will make you smile when you are not happy.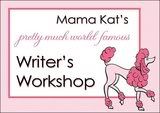 10) Disney. I know obvious. But it makes me happy. When I think about the vacations we had I smile. When we watch the planning video I smile. When I see the commercials for Disney I smile. I love that place and really can't wait to go back. How can you not smile in the Happiest Place on Earth?
9) Playing video games with the Hubs. And mainly because I suck. Badly. Why he continues to play with me I have no idea. We mostly play the Lego games. Yes, apparently we are 12 years old.
8) Scrapbooking. I have done this forever. I have so many and I always smile and laugh when I look back on them. And I enjoy making them.
7) Boybands. Yup, I grew up in the era of N*Sync, Backstreet Boys, and 98 Degrees. I loved them all. Even the not so known ones like O-Town haha! My favorite? 98 Degrees by far.
6) How To Lose A Guy In 10 Days. I can watch this movie over and over and over again and it will never ever get old. Love it. Drama drama drama. Good thing I own it!
5) A nice glass of wine. How can you not smile over a glass of wine. Especially Thousand Island Reisling. So freaking good! Or a fancy Mai Tai will always do it too!
4) Blogging. No matter what type of mood I am in I can always find a post that will make me laugh. Just last week I came across one over on
Heir to Blair
about parents being creepy. I read this at work. Do you know how hard it was for me to not laugh like an idiot in a very quiet cubical?
3) Good food. Ok, I love food. When we plan our vacations to Disney it is a good couple of months on just deciding on where we are going to eat. Then after we have choosen we talk about what we are going to order. My favorite, Italian. I love Italain and my favorite resturants all happen to be Italain.
2) The hubs. He will always do something that will make me laugh, or at least smile. Even when I am trying to be mad at him. It never works. He just has that personality!
1) Belle. Even when I am frustrated when she won't sleep. She reaches her tiny hand to my face and all the anger and frustration instanly melts away. I love her for being able to do that!